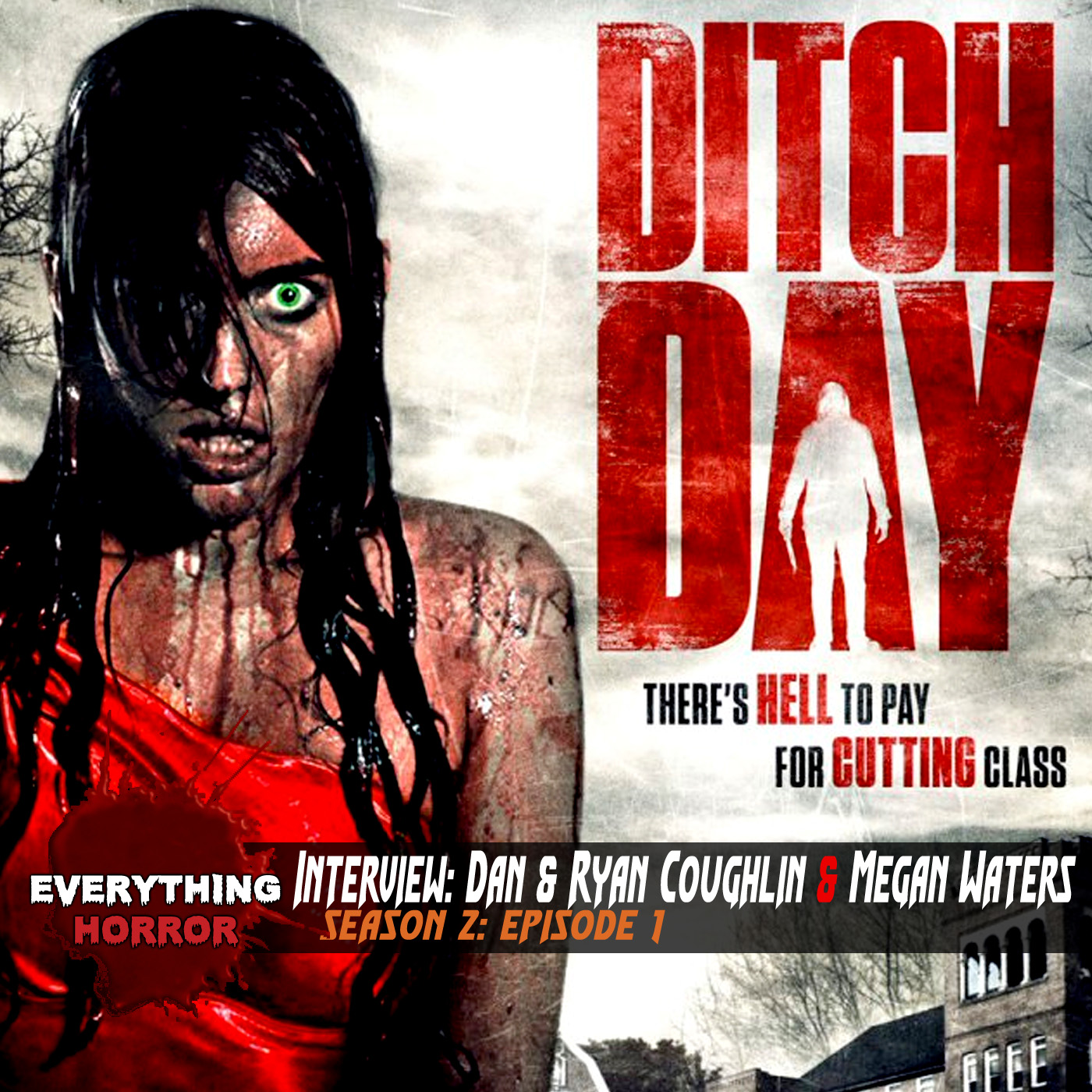 I first wanna take this opportunity to thank Daniel, Ryan and Megan for coming onto our Podcast to share their ideas that came to life inside Ditch Day Massacre, I also want to say I'M SORRY for the background noise, I hope it's not that bad to get through this amazing interview (Tessa and I were outside, trying to avoid noises from inside house. Where a lot more noises were going down.) But I learned from this and realized too we need to better plan phone calls, but I believe we pulled it off well.
We discuss a lot while everyone was getting comfy while talking about not only Ditch Day but other titles as well, so I really hope you enjoy our first ever interview with us.
SPOILER WARNING: We do ask some ending parts, but we do not go full on with the ending. So the question is, are you willing to listen all the way through? That's if you haven't seen Ditch Day yet. Just know we do warn listeners right before we ask two questions for near the end of the film.
Also stick around near the end of the interview, as Megan releases an exclusive world premeire of awesome news.
If you haven't checked it out, please go to the following sites and Like, Follow Buy/Rent. I know Dan, Ryan and Megan along with us would appreciate your generious support!
ThanksKilling Trailer: https://www.youtube.com/watch?v=nPlg9U5YbY4
Ditch Day Massacre Hookups:
Official Website: http://thefilmditch.com/
Instagram: http://instagram.com/ditchdaythemovie
Twitter: http://twitter.com/ditchdaymasacre
Watch ON Amazon: http://bit.ly/ditchdayfilm
Daniel P. Coughlin:
Official Website: http://danielpcoughlin.com/
--------------------------------------------------------------------------------------------------------
MUSIC CREATED BY
KEEP UP WITH THE PODCAST
SOCIAL MEDIA
http://facebook.com/EHPodcasts 
http://instagram.com/EHPodcasts 
http://pinterest.com/EHPodcasts 
LISTEN TO US ON