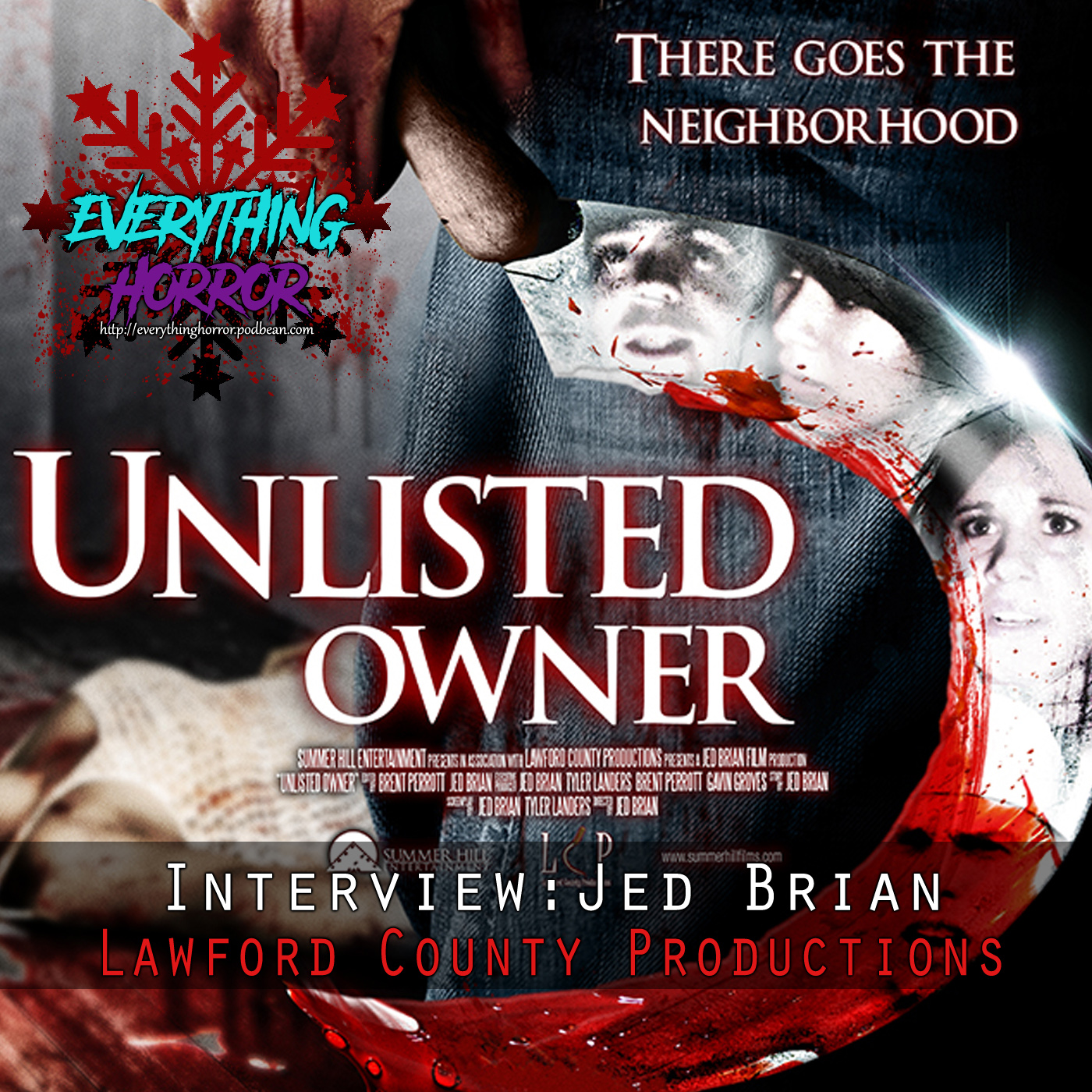 Happy New Years Horrorcast fans, first off I'd hope that everyone had a good Christmas and got wasted or had apple juice for new years. Anyways without further a do, let's start the year off with a Interview from a director, writer and actor for a film entitled "Unlisted Owner". It's been in the Top 10 Best New Releases along side Ash vs Evil Dead, It Comes at Night and many more.
Jed Brian hops on our show to help bring the neighborhood legend to town. If you would like to know more and enter the contest that is going on till January 14th 2018 head over to http://www.facebook.com/unlistedowner and make sure to order your copy on Amazon.com, Barnes & Noble, FYE and Best Buy.
Stay up to date with Unlisted Owner at the following social media links.
--------------------------------------------------------------------------------------------------------
MUSIC CREATED BY
KEEP UP WITH THE PODCAST
SOCIAL MEDIA
http://facebook.com/EHPodcasts 
http://instagram.com/EHPodcasts 
http://pinterest.com/EHPodcasts 
LISTEN TO US ON